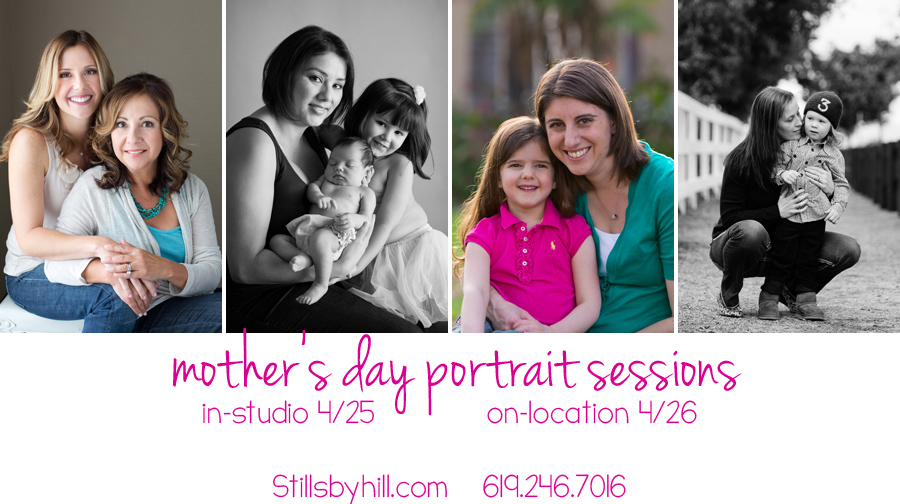 Every year I run my annual Mother's Day portrait sessions and they are very popular! I love documenting the Mom's with their children… whether it's their new baby or their 30 year old daughter. I have two options for sessions this year.
Friday, April 25th is in-studio.
Saturday, April 26th is on-location and will be later in the day. Location will be announced at your booking.
Sessions include:
-Up to 3 subjects (in-studio), Up to 5 subjects (on-location)
-In-person ordering appointment
-Digital web images of anything you order
-Reserve your session by April 18 and receive a bonus $50 product credit. May not be used with any existing credits/promos/discounts.
$150  +tax
Please use the "inquire" button or call Hillary at 619-246-7016 for more information!