The Organic Frames are such a popular and unique framing option! There are two different options: Single and Double. Single is how you see the shape cut outs. Double is about an extra 2″ of the wood around the sides. You can also order one as an iPad frame!
Example of a single vs. a double: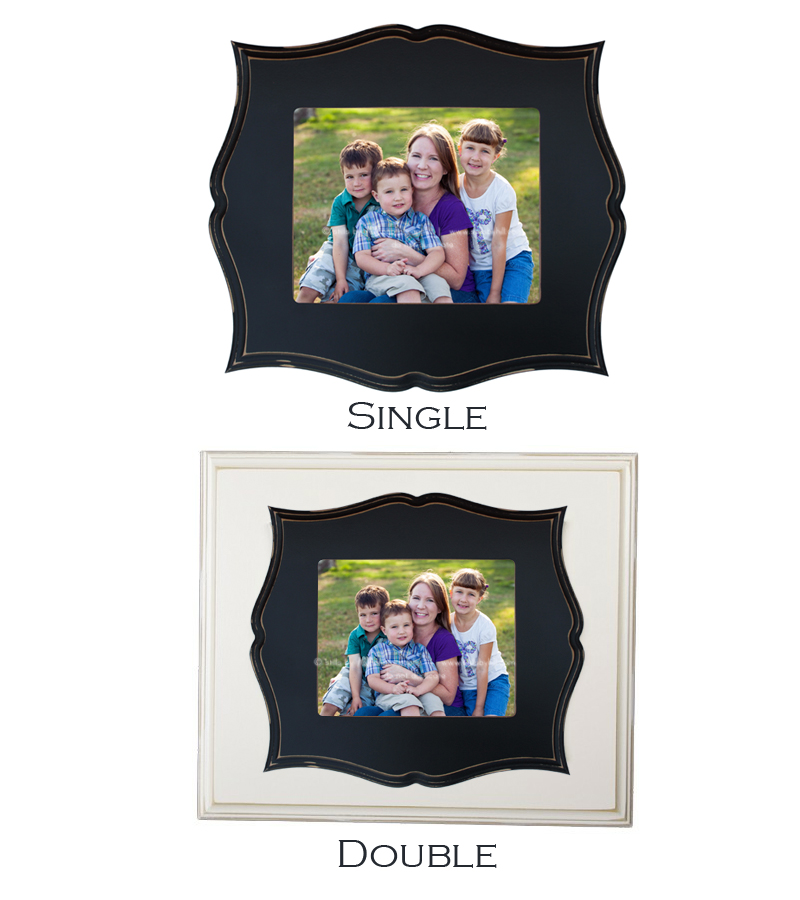 Both of the outside frame and inside frame are customizable with color. They are framed without glass but you can add in acrylic if you wish (I never have had anyone request it nor do I do it in my own frames.)
Here are the options to choose from. Please contact me for pricing. Thanks!