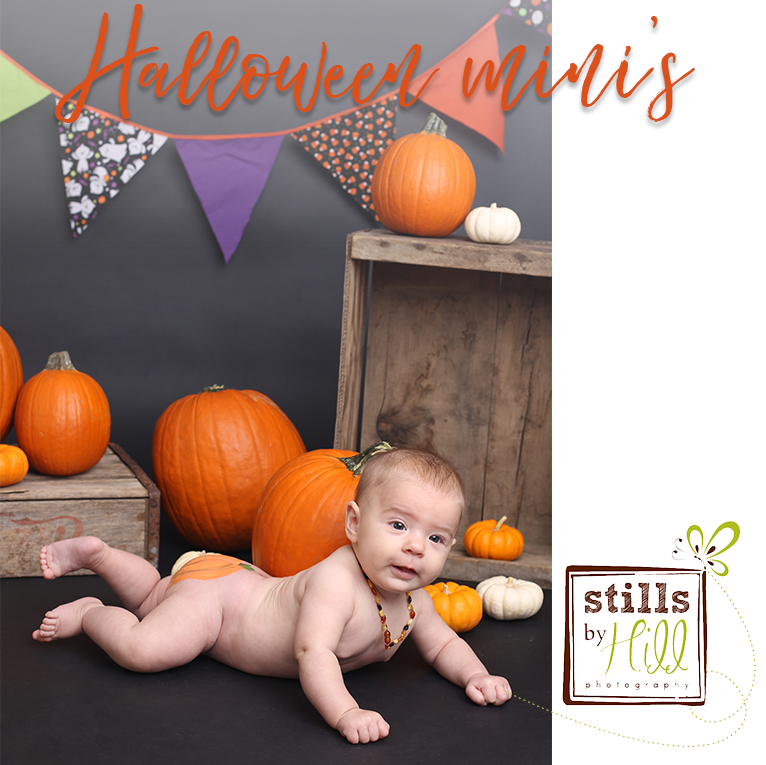 What are Mini Snaps™? 
These are very quick special holiday themed studio mini's which are just for the kids. There's a maximum of 3 kids photographed together allowed as the sets are tiny! You will see your portraits immediately following your session and decide what you want to order at steeply discounted pricing. Please make sure you have someone with you to tend to your children during that time.  My studio is located in Fletcher Hills.
How much are they?
I do not charge a creation fee for these sessions. I only charge for whatever products you are purchasing (pricing is below.) I ask that if you set an appointment and are unable to make it, you notify me within 24 hours. No shows will be invoiced $50. Printable digital files are sent via digital download within 36 hours of your session.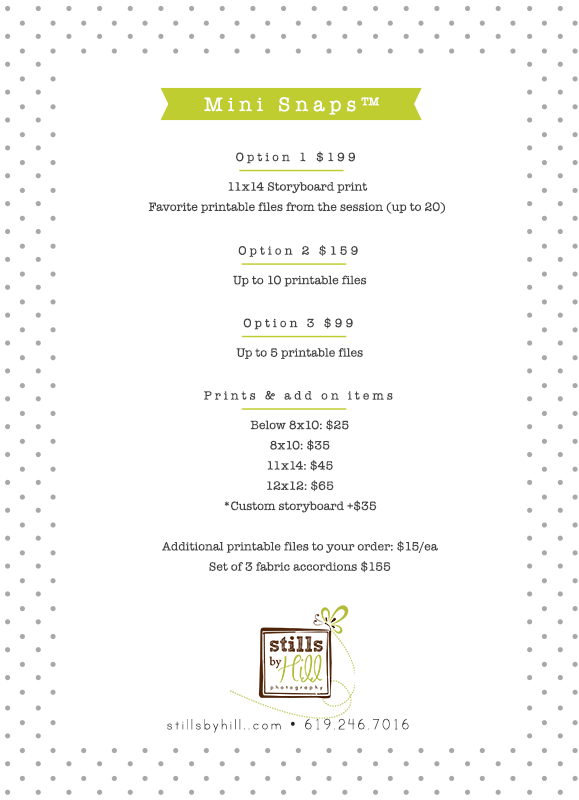 What does the set look like?
The halloween set is a simple clean set to not compete with the costumes. Cream or gray paper (may change) with a halloween banner and pumpkins!
Other requirements?
Children photographed on their own must be able to sit up without assistance, or prop themselves on their belly. There are no minimum order requirements.
How do I schedule my spot?!
Until my online booking calendar is back online, please message me with what time slots & dates you prefer and I will let you know the availability. Halloween will be Sunday, October 22nd (spots 9am-1pm) and Friday, October 27th (spots 3pm-6pm)
Thank you & I can't wait to see all the ghosts and goblins this year!